22 Apr

IoT Standards – What do you Mean?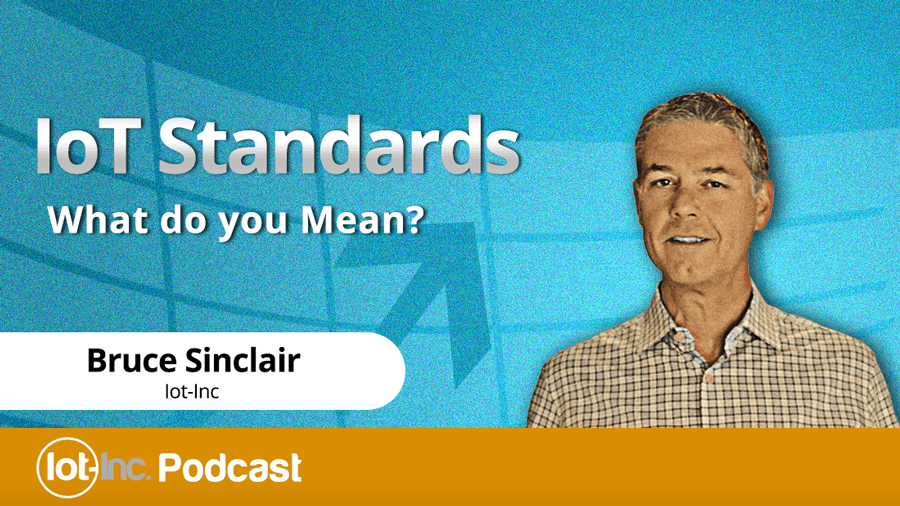 Listen to this analysis episode with Bruce Sinclair where he analyses the latest IoT news or practices or unanswered IoT questions from a business perspective. In this episode, Bruce discusses what it actually means when discussing standards in IoT and how they are related to protocols and why we can't standardize everything in the Internet of Things.
Here's What We'll Cover in this Episode
Why standards and protocols and interfaces and layers are all synonyms for the same thing.
The friction that the lack of standards creates and who the major culprit is.
The relationship between Operational Technology (OT) networking and the infamous silos.
Why System Integrators are so prevalent in IoT.
Deep dive into the 3 (or 4) IoT protocol/standards.
The benefits of standardizing on IP (Internet Protocol) at the Network Layer and how you can help.
Mentioned in this Episode and Other Useful Links
If you have been enjoying this podcast, there are a few ways you can support it:
Share it on social by clicking on the widget on the left or bottom of the page.
Click here to open iTunes and leave a one-click review or write your thoughts.
Consider becoming a Certified IoT Professional by enrolling in the ICIP online training program.

Ways to Subscribe to the IoT Business Show