Posted at 22:51h
in
1. IOT COMPONENTS
,
2. SERVICE PROVIDERS
,
4. MARKET
,
COMMERCIAL IOT
,
CONSUMER IOT
,
Data
,
INDUSTRIAL IOT
,
INFRASTRUCTURE IOT
,
MEDIA
,
Other
,
Season 1 Podcasts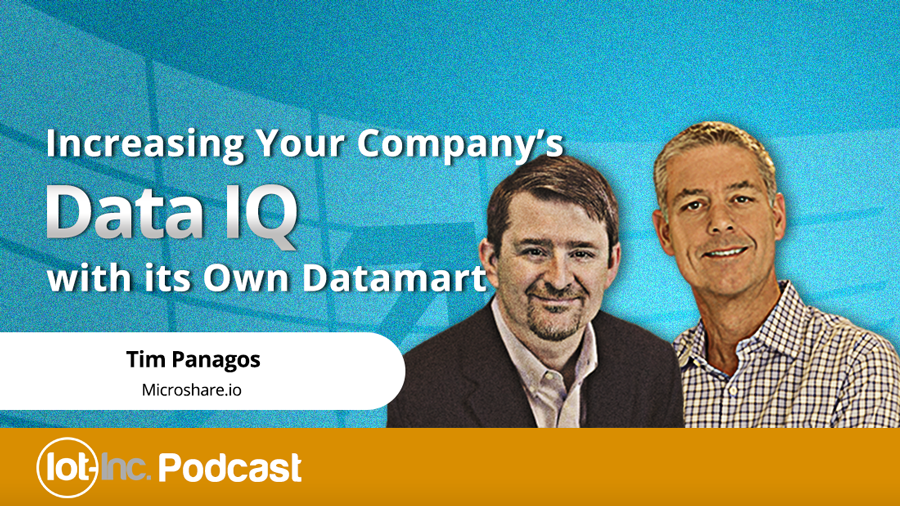 Episode 118
Using external data in addition to your internal data is strategic. Besides public microservices, business systems and IoT products, an emerging source of external data is the datamart, otherwise known as the data marketplace or data exchange – places where you can buy and sell data on the open market. But should you sell your data and are there any other options to do so?
Listen to this podcast (or read the transcript), where I speak with Tim Panagos about setting up your own datamart and the inherent value in doing so - even if you don't plan on selling anything at all...