Posted at 06:00h
in
1. IOT COMPONENTS
,
2. SERVICE PROVIDERS
,
4. MARKET
,
COMMERCIAL IOT
,
CONSUMER IOT
,
INDUSTRIAL IOT
,
INFRASTRUCTURE IOT
,
MEDIA
,
Other
,
Podcasts
,
Security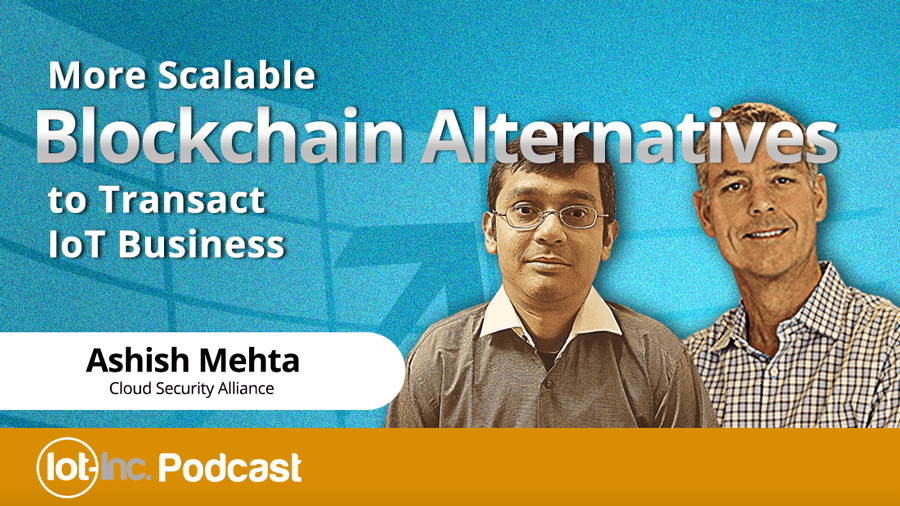 Episode 96
Okay, our blockchain discussion isn't quite over yet. Let me ask the question again, is blockchain ready to transact IoT business? The answer is still a resounding "no" but let me caveat it by saying, there are newer technologies that address blockchain's bottlenecks and deployment weaknesses.
Listen to this podcast (or read the transcript), where I speak with Ashish Mehta about the options available for those who want to incorporate blockchain-like functionality into IoT today ...