04 Nov

Panel: Creating Value from Connected Things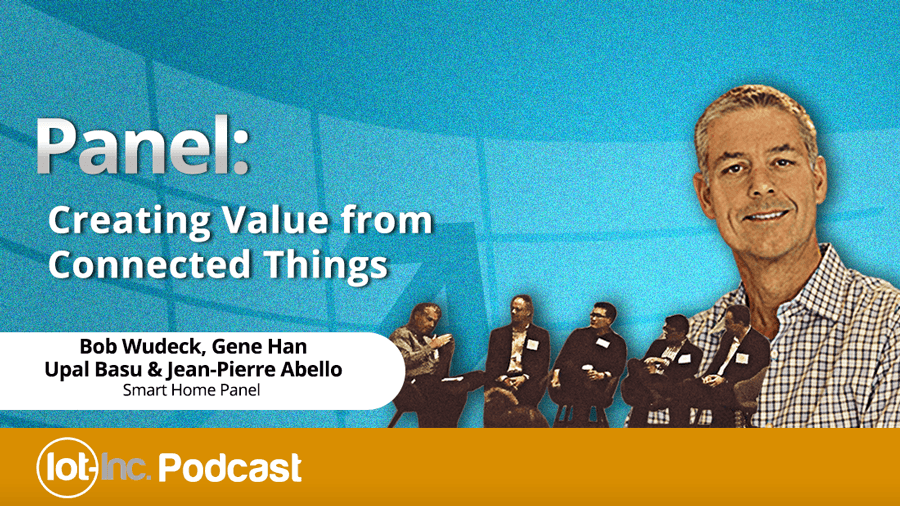 Listen to this episode which is a recording of the panel discussion, Show Me the Money – Creating Value from Connecting Things at KNect365's Smart Home Summit 2016. Bruce Sinclair is the moderator and the panelists are Bob Wudeck from ilumi, Gene Han from Target, Upal Basu from Nokia Growth Partners and Jean-Pierre Abello from Nielsen.
In this episode of the IoT Business Show, I moderate the panel, Show Me the Money – Creating Value from Connecting Things at the Smart Home Summit 2016.
Here Are The Main Questions Asked During Panel
Introduce yourself and your experience in the smart home industry.
I don't think connecting things actually creates much value in the connected home. What do you think and where are you seeing real incremental value being created?
The business model for "smart things" for the home mostly follows the business model of their "unsmart" counterparts – a one-time product purchase. How do you think these business models are going to evolve, specifically here in consumer IoT (for the home)?
Who's making money today in the Smart Home and who's going to make money tomorrow?
Mentioned in this Episode and Other Useful Links
If you have been enjoying this podcast, there are a few ways you can support it:
Share it on social by clicking on the widget on the left or bottom of the page.
Click here to open iTunes and leave a one-click review or write your thoughts.
Consider becoming a Certified IoT Professional by enrolling in the ICIP online training program.

Ways to Subscribe to the IoT Business Show