10 Jun

Data or Dollars? What's going to Pay for Consumer IoT?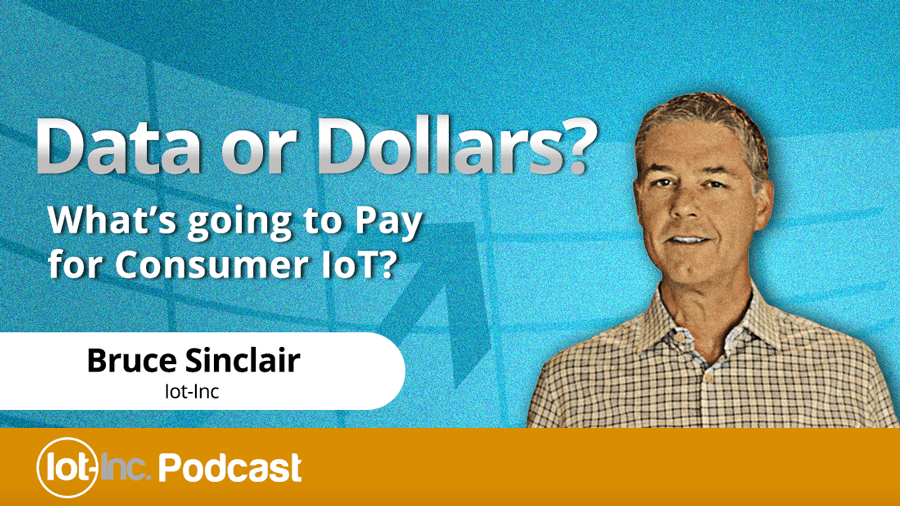 Smart products are roughly 10x the cost of dumb or regular products and that's a problem. It's for good reason though, to make these products smart requires a lot of tech and infrastructure that needs to be paid for somehow. This will only be solved by new business models and not the types of business models we're used to in enterprise IoT.
Here's What We'll Cover in this Episode
Consumer IoT product examples used are the Samsung Family Hub refrigerator, the Nest Thermostat and the August Lock.
The features, tech, pricing and information gathered by each of these products.
Different business model options and which one will likely work.
Mentioned in this Episode and Other Useful Links
If you have been enjoying this podcast, there are a few ways you can support it:
Share it on social by clicking on the widget on the left or bottom of the page.
Click here to open iTunes and leave a one-click review or write your thoughts.
Consider becoming a Certified IoT Professional by enrolling in the ICIP online training program.

Ways to Subscribe to the IoT Business Show