13 Jan

Sensors from the Inside Out and the Outside In – 2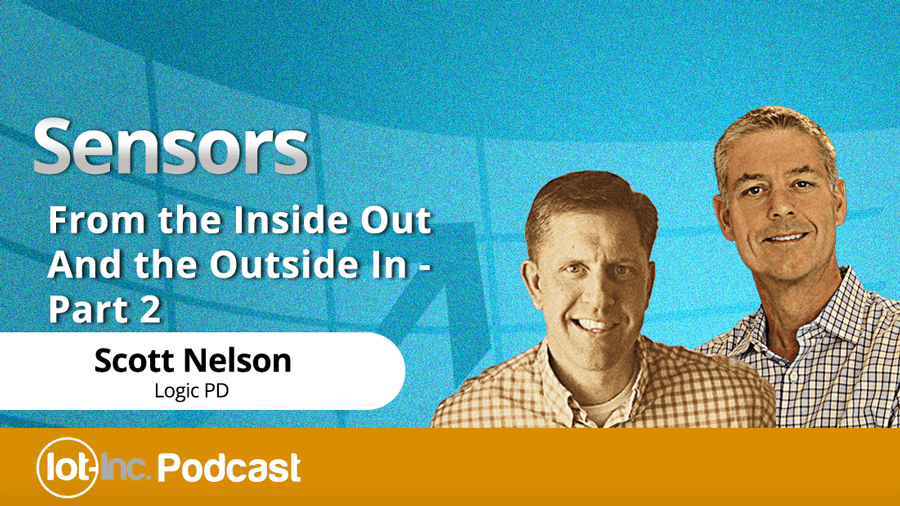 In part 1 we discussed the sensor selection process and the costs involved. If you haven't listened to the last episode, you should but it's not a prerequisite. In part 2 of my interview with Scott Nelson we finish talking sensor costs and move into sensor security, the untold risks when incorporating sensors and the expected evolutionary path sensor tech will take.
In part 2 of my interview with Scott Nelson we finish talking sensor costs and move into sensor security
Scott is Logic PD's CTO and executive vice president. He has over 25 years of technology and product experience across a variety of industries. Over the last 10 years, Scott has been helping to define and develop Logic PD's connected device offerings – and has experience in delivering solutions from design and engineering all the way through manufacturing and aftermarket services.
The biggest risk a company faces when incorporating IoT into their products or deploying it into their processes, is not having an airtight plan before doing so. The Requirements Document is the single biggest responsibility of the company and has the biggest impact in reducing risk. Dovetailing from the IoT Business Plan, the Requirement Doc provides all partners involved a clear picture of what is needed.
This is part 2 of a two-part interview with Scott.  Listen/see part 1 here.
Here's What We'll Cover in this Episode
The best places on the Internet to find sensors
Why there are not as many wireless sensor available today as you would expect
Major cost considerations when purchasing sensors
Security issues to consider when purchasing sensors
Three motivations for sensor security
Risks to consider when purchasing sensors
Why it's so important for the customer to develop a solid IoT requirements doc
The future of sensors – in hardware and software
Mentioned in this Episode and Other Useful Links
If you have been enjoying this podcast, there are a few ways you can support it:
Share it on social by clicking on the widget on the left or bottom of the page.
Click here to open iTunes and leave a one-click review or write your thoughts.
Consider becoming a Certified IoT Professional by enrolling in the ICIP online training program.

Ways to Subscribe to the IoT Business Show