25 Feb

The Existential Threat to the Mobile Industry in IoT

Posted at 01:00h

in

1. IOT COMPONENTS

,

2. SERVICE PROVIDERS

,

3. BUSINESS

,

4. MARKET

,

Business Model

,

COMMERCIAL IOT

,

Consultant

,

INDUSTRIAL IOT

,

INFRASTRUCTURE IOT

,

MEDIA

,

Podcasts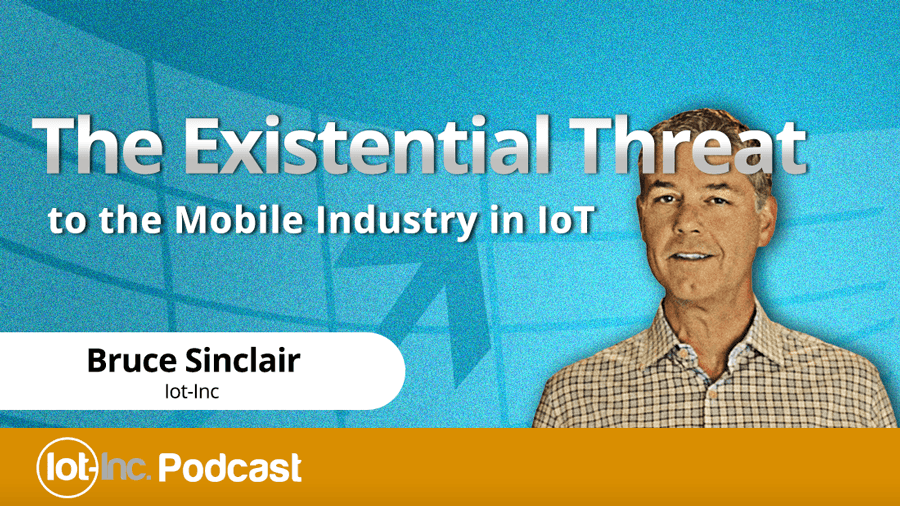 Listen to this analysis episode with Bruce Sinclair about why he considers LPWA to be an existential threat to the mobile industry in IoT. Mobile World Congress 2016 is the first major public battle ground… the first of many.
Here's What We'll Cover in this Episode
The start of a new episode format: Analysis.
How analysis episodes will be structured, what the will be focused on and how often they will be produced.
Why Mobile World Congress 2016 is the first Battle Royal between cellular and LPWA.
What is LPWA?
The major advantages of LPWA over cellular – hint, they aren't technical.
Actionable take-aways from the analysis.
If you have been enjoying this podcast, there are a few ways you can support it:
Share it on social by clicking on the widget on the left or bottom of the page.
Click here to open iTunes and leave a one-click review or write your thoughts.
Consider becoming a Certified IoT Professional by enrolling in the ICIP online training program.

Ways to Subscribe to the IoT Business Show